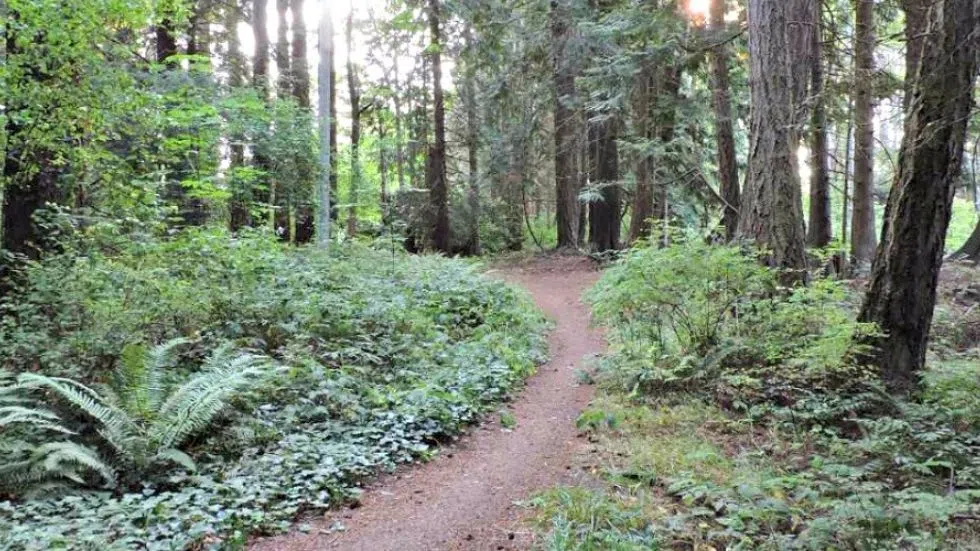 FRENCH CREEK — A newly formed conservation group has begun a formal push to preserve 23-acres of privately owned forest along the north side of the French Creek Estuary.
Save French Creek Estuary Land is concerned about the fate of the land since it's poised for development. Group spokesperson Denise Foster said the site is cherished throughout the region due to the second growth Douglas Fir trees, trail networks and diverse wildlife.
"People are passionate about preserving natural land in this area and many of them speak to how much of our natural spaces are being lost," Foster said. "They feel very strongly about preserving this piece of land."
Foster said eagles, herons, nesting owls, beavers, otters and many others live on the property, with is also being a productive salmon-bearing stream.
"Our goal is to partner with both government agencies like the RDN and conservancy trusts to raise money to purchase this property and preserve it in perpetuity for the entire community to enjoy."
RDN board chair Bill Veenhof said he's aware of concerns related to possible development, but said there is little that can be done at this point.
"Until an application comes in we're not in a position to comment," Veenhof said.
A developer recently unveiled its intentions for a range of housing options on the site, including single-family homes and duplexes on the north end of the property bordering Columbia Dr. The plans vowed to protect green space along the estuary, while pitching an enhanced French Creek village core with three to five storey mixed-used buildings near the French Creek Harbour.