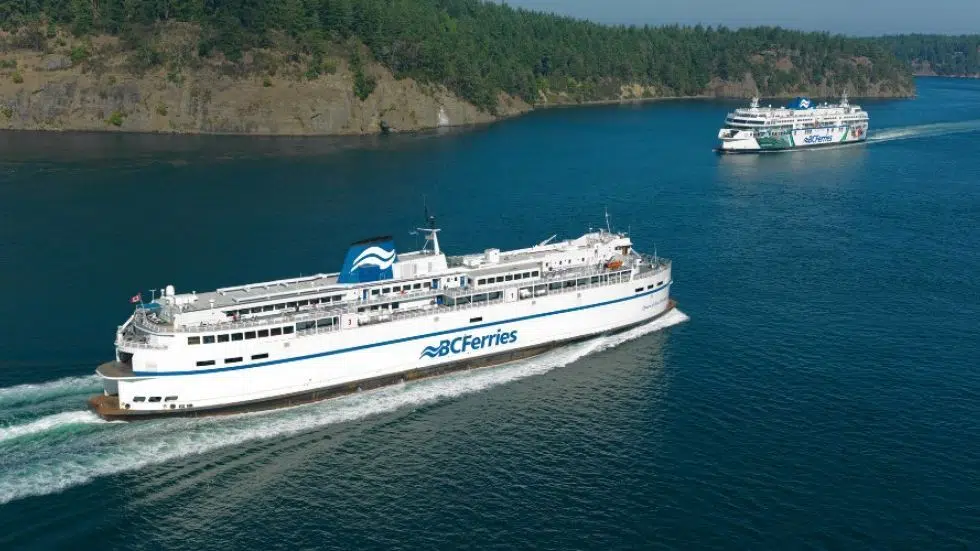 NANAIMO — Weekend travellers should stock up on supplies for their upcoming long wait in line for the ferry.
Debra Marshall with BC Ferries told NanaimoNewsNOW they were forced to remove a ferry they'd already added to the weekend schedule due to repairs. The Coastal Inspiration was adding two round trips on Saturday and three on Sunday, which is anticipated to be the busiest day.
"We're recommending customers might want to find an alternate route on Sunday," Marshall said apologetically. "We've actually added two extra round trips early morning on the Duke Point to Tsawwassen run on Sunday morning."
Eight round trips from Departure Bay to Horseshoe Bay will still run both Saturday and Sunday.
Marshall said given the high volume expected, travellers should arrive as early as possible in their car or consider leaving the car and walking on.
Anyone who'd booked a reservation on the Coastal Inspiration will be refunded.