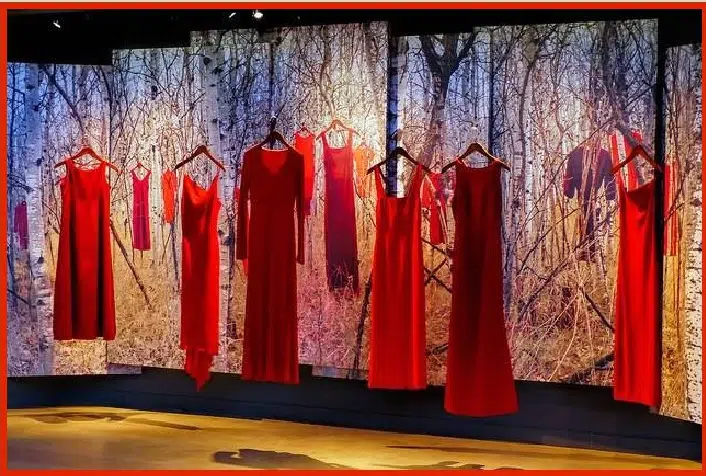 PARKSVILLE – Red is a significant colour in Indigenous culture, representing life and blood.
The REDress Project was launched Nov. 27 in Parksville and Qualicum Beach, the REDress Project was launched to bring awareness to the issue of missing and murdered Indigenous women. Spokesperson Perry Perry says it's not just an issue in northern B.C.
"It's not just the Highway of Tears," she said. "These cases have happened across Canada and on Vancouver Island."
Red dresses will hang in various locations around Oceanside until Dec.10. Perry says the display definitely impacts the public.
"From what we've observed so far, they are very moved, almost to tears sometimes when they see the dresses hanging there. They do reflect a lot about why they are there and do begin to ask the question 'What can I do.'"
Artist Jamie Black, who started the project in 2011, spoke to the significance of the colour red in a release "It's what connects all of us to each other. It's a very sacred colour, and it also represents the violence that these women are facing."
The REDress Project is running in conjunction with the United Nation's 16 days of Activism Against Gender-Based Violence.