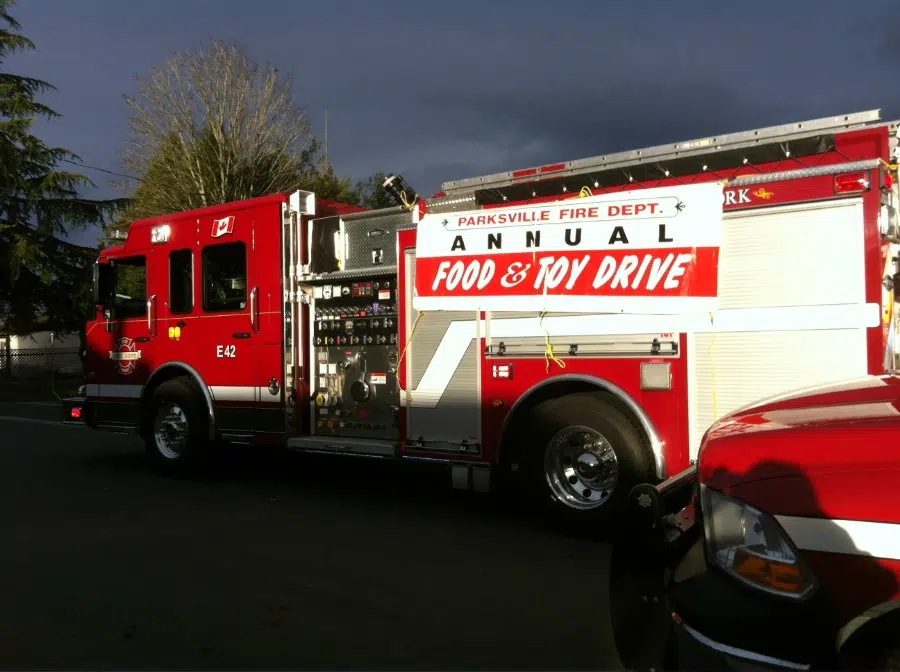 PARKSVILLE — A food and toy drive by firefighters in Oceanside was a huge success with some impressive totals reached.
Dozens of volunteers canvassed the Parksville and Qualicum Fire Protection areas on Nov. 18 and 19. Over 38,000 pounds of food and $21,000 was donated to the Parksville Fire Department and their volunteers.
Fire Chief Marc Norris said they've filled the shelves at the Salvation Army Food Bank in French Creek, but the money will help even more.
"They can actually make the cash go three times the distance, so in their terms we'll buy $60,000 worth of food with that."
In Qualicum Beach, a one day drive on the 18 gathered over 9,500 pounds of food along with roughly $4,000.
Anyone wanting to make a donation can still do so by going to either fire hall or the food bank in French Creek.
daryl.major@jpbg.ca