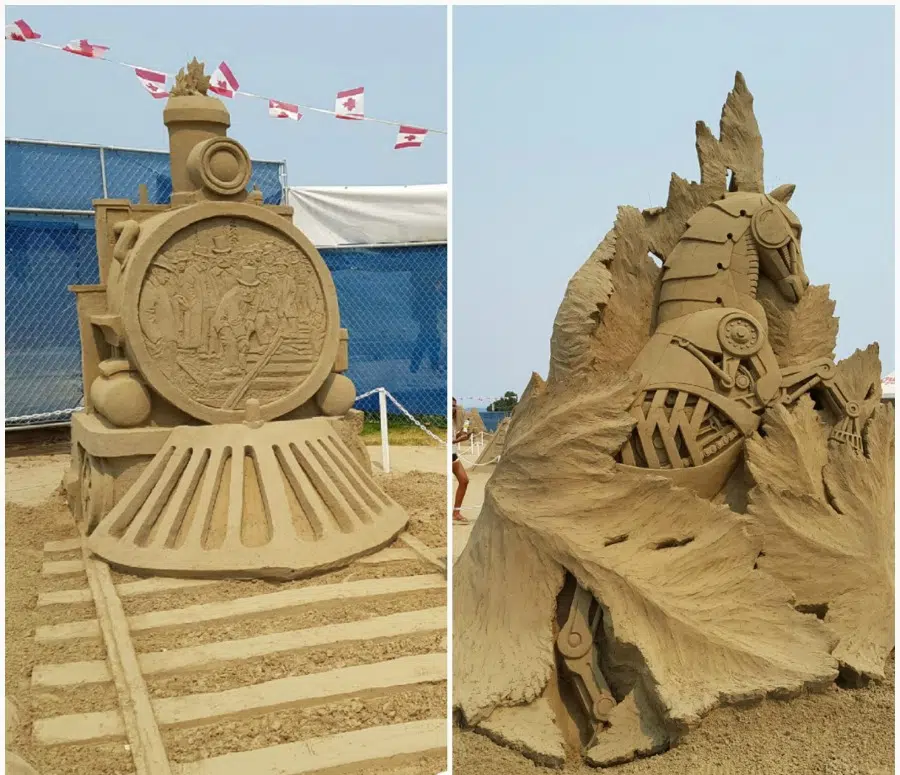 PARKSVILLE – A 'Canada 150' theme, fantastic entertainment and great weather translated into a successful 2017 Beach Festival in Parksville.
For the third straight year, the event topped six figures. Beach Fest Society president Cheryl Dill says they ended up just shy of last year's record total of 133,430.
"We were at 130,149 people," she said."We're just about two per cent under last year's total. It's the second highest total in the 17 years we've been delivering this format."
More than 124,000 votes were cast for the People's Choice awards. Peter Vogelaar of Winlaw, B-C. In the solo category for his sculpture, "The Last Spike." Guy-Olivier Duveau of Quebec and Victoria's Damon Langlois won the doubles category with "Little Iron Horse".
Dill says the last chore for 2017 event is to count up the donations and distribute the money to the various community groups that volunteered as ambassadors.