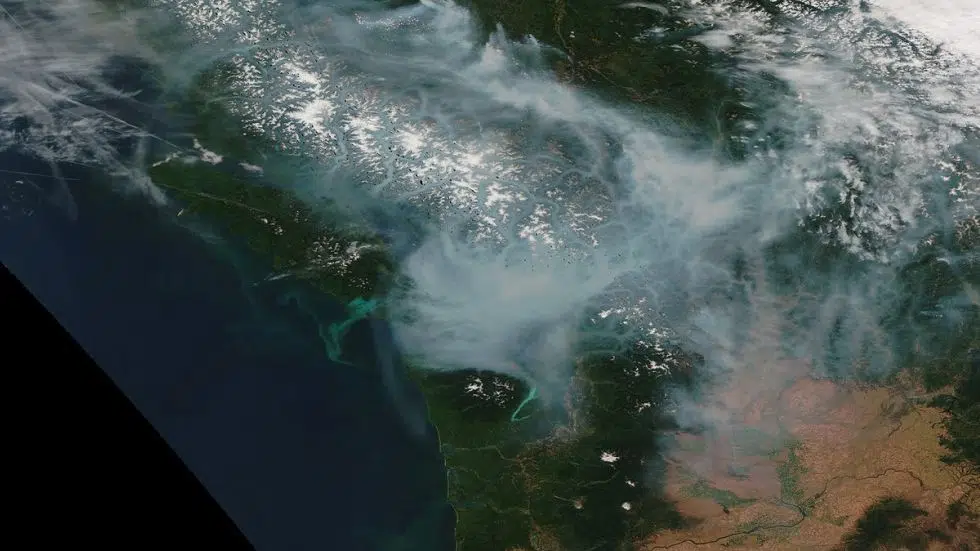 NANAIMO — There's no wildfires burning on Vancouver Island, but you wouldn't know it by looking at the horizon.
Large plumes of smoke from the fires burning in B.C.'s Interior have arrived, bringing a heavy haze to the area.
Earle Plain with the ministry of environment said stable weather patterns mean the smoke will stay high in the sky and away from people, for the most part.
"Anything aloft or up higher in the atmosphere has a more difficult time mixing down to the ground and actually having an effect."
Though the smoke is higher in the sky, it doesn't mean those with medical conditions shouldn't be careful.
Plain said these with heart of lung conditions are more sensitive to the smoke particles lingering in the air and conditions such as asthma can be particularly agitated.
The blistering heat, which is keeping the smoke relatively high in the sky and away from peoples lungs, is also a continuing issue. Plain recommended anyone concerned about their health stay indoors as much as possible as avoid any heavy activity during peak hours of the day.
Current models predict the smoke will remain in the air around Vancouver Island for a day or two before weather will shift and blow it back towards the East.
— By Spencer Sterritt with NanaimoNewsNOW.com.
Follow @spencer_sterrit on Twitter.