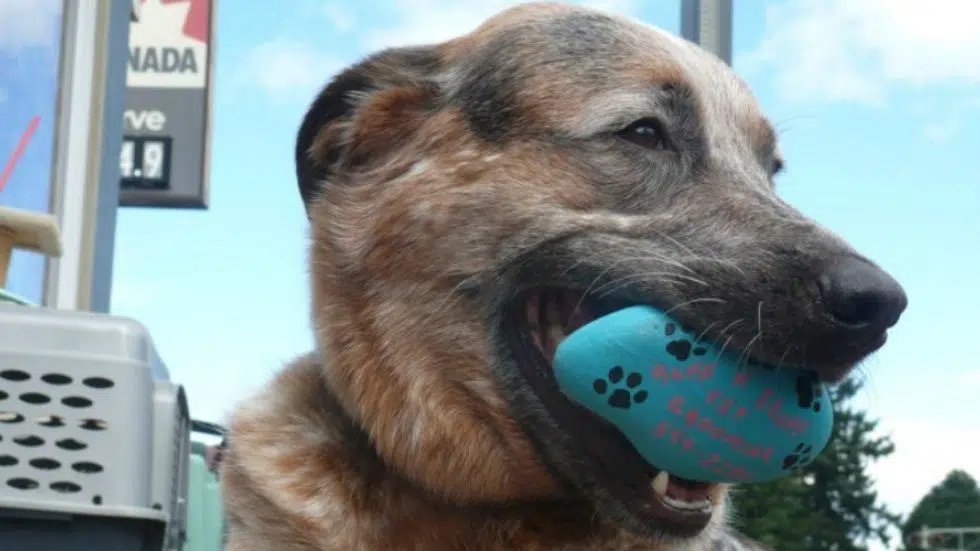 QUALICUM BEACH — A Qualicum Beach business owner has found herself stuck between a rock and a bylaw.
Colleen Christensen, owner of Ruff N' Stuff Dog Grooming, is fighting three rarely issued municipal sign bylaw tickets for placing promotional rocks throughout the community offering discounts for her services.
She disagrees with the Town's assessment her promotional rocks pose a public safety threat since they are hidden around town in places like dog parks and bushes.
"If anything we've made them safer because people can now actually see them and they're off the ground," Christensen said.
She said she has no plans to stop placing the tennis ball-sized rocks around the community. The idea was spawned by her dog's habit of collecting rocks and bringing them back to her store.
Christensen noted she has received widespread support on social media and in her store.
The Town also said the brightly-painted rocks are considered illegal off-site business signage, which Christensen said shouldn't matter because off-site advertising is common in Qualicum Beach.
Director of planning Luke Sales said Qualicum Beach doesn't allow off-site business signage, such as flyers or garage sale notices, since they all violate sign bylaws. He said their staff inform property owners when their sign rules aren't followed, which typically resolves the matter.
daryl.major@jpbg.bc.ca