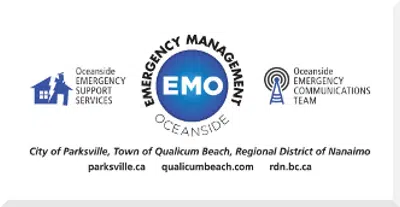 PARKSVILLE – Oceanside Emergency Support Services is offering help to visitors stuck on the mid-Island because of forest fire evacuations in the Interior.
On behalf of the province, OESS is providing food, shelter and other help until those visitors can return home.
They are currently supporting two families in Parksville that have been displaced by fires.
If you're a visitor or know of someone in Parksville, Qualicum Beach, or the Regional District of Nanaimo area unable to return home call Oceanside Emergency Support Services at 250-937-0448 to access provincial aid.
daryl.major@jpbg.bc.ca