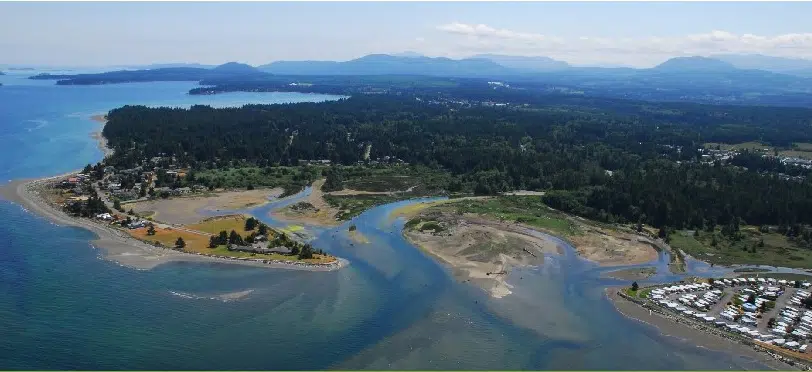 PARKSVILLE – People who enjoy a hike around the Englishmen River estuary in Parksville may want to make other plans.
This month work will begin the first phase of a five-year restoration of the estuary. Several groups have banded together with the goal of improving the habitat for fish and wildlife.
The first step is to remove a decades old abandoned road way on the west side of the estuary. Tom Reid, Manager of the Nature Trust of British Columbia says the public will be affected to a certain degree.
"From the entrances at the end of Shelly Road predominantly,' he said."Daily there probably will be some temporary 10, 20 minute trail closures as we have equipment and trucks moving into the job site."
At the trails' end, at the work site, the trails will be closed for about 10 days starting July 31, according to Reid who adds the restoration will address environmental concerns.
"Everybody's got questions about climate change and sea level rise," said Reid. "This project, part of it is, we're going to remove that berm. We're actually going to improve some coastal processes that we're hoping will help the Englishman Estuary be resilient in the face of climate change and sea level rise."
Moving forward, the other restoration work will include enhancing tidal channels and removing invasive plants.
Reid said a conservative estimate on the cost of the work would be about 200-thousand dollars for each year of the five year project. Funding is provided by Canada's National Wetland Conservation Fund and the Habitat Conservation Trust Foundation.