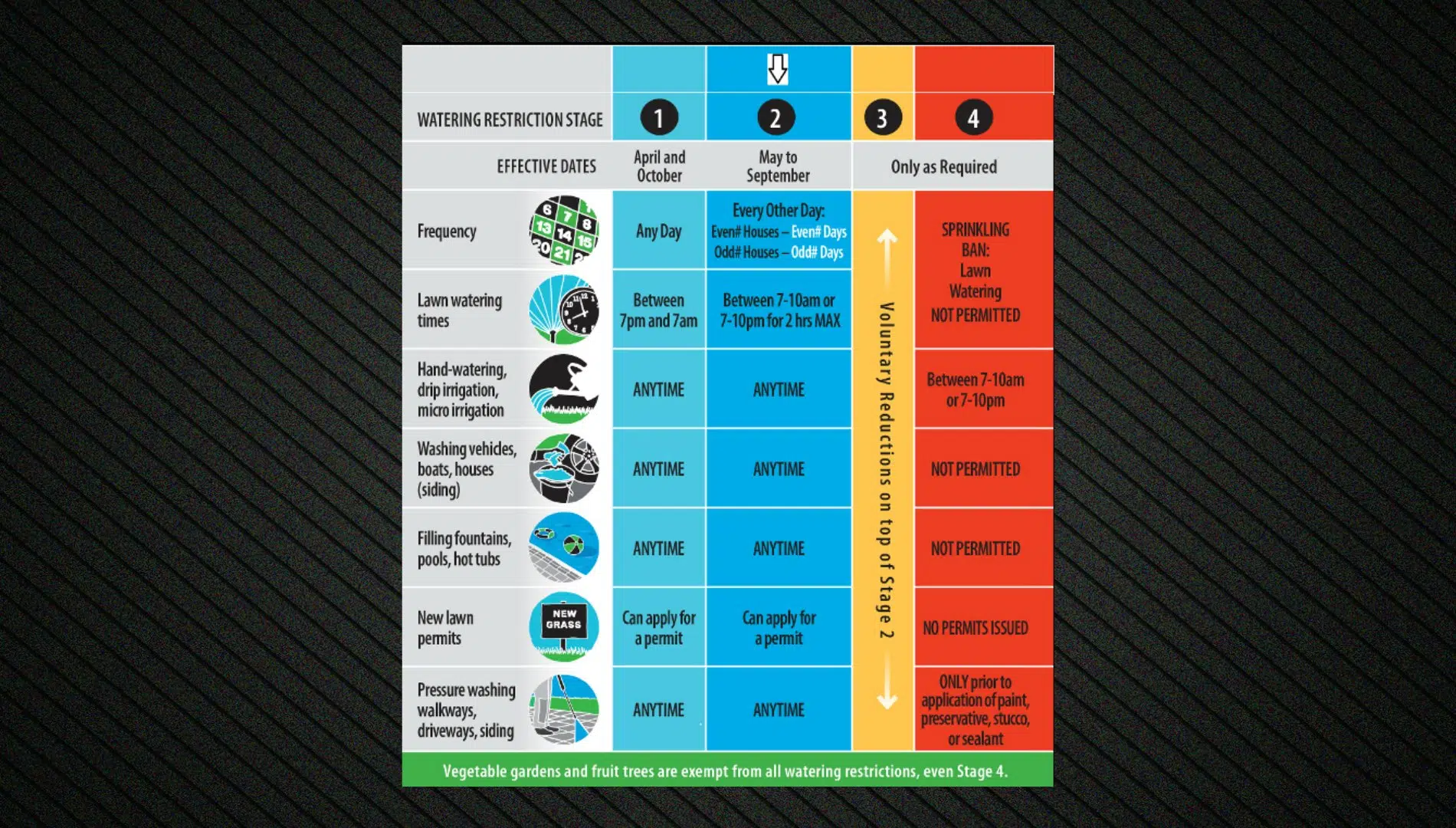 PARKSVILLE – Stage three watering restrictions are going into effect in the City of Parksville on July 1.
It's the only jurisdiction in the Regional District of Nanaimo to make the move. The city's Deb Tardiff says it's the result of not being able to draw as much surface water from the Englishman River as they'd like.
"It's aging infrastructure and that's the challenge," she said. "We just can't draw a sufficient amount of water out of the river. Once the new Englishman River Water Service project is built, basically two summers from now, this will never be an issue."
Tardiff says stage three restrictions are not much different than stage two, with the exception of asking residents to voluntarily reduce outdoor watering.
"If we can get our residents to do that," said Tardiff. "That means we don't have to go to a comprehensive water ban which is what we experienced a couple of years ago with that severe drought."
Conservation tips include reducing the amount of water used on lawns and plants, avoiding washing vehicles or boats and even having shorter showers.
More tips are available are www.teamwatersmart.ca