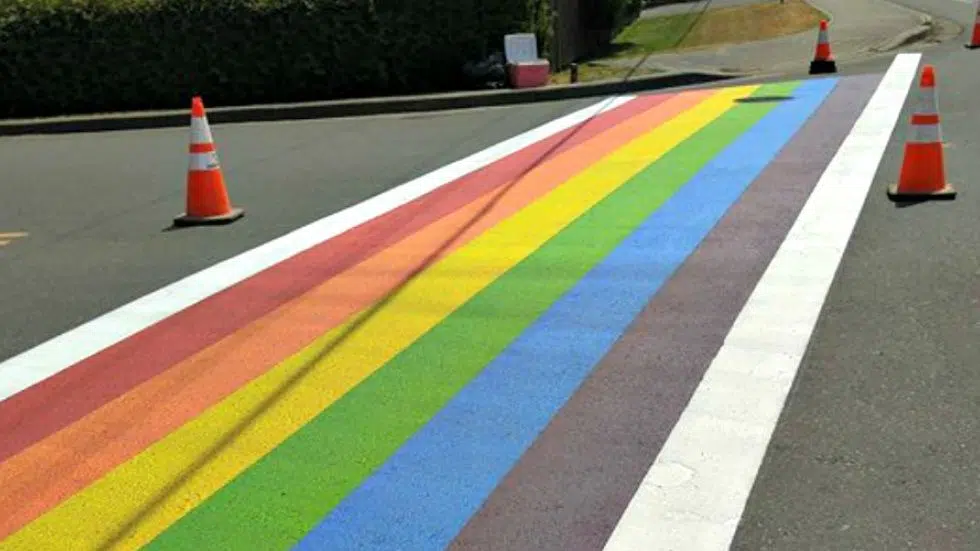 PARKSVILLE — The walk to Ecole Ballenas Senior Secondary School is now much more colourful.
Students from the school's Gender and Sexuality Alliance asked the City of Parksville to paint one of their crosswalks with rainbow colours, which was completed on Tuesday. The Pride flag was also raised outside the school to celebrate Pride month.
Principal Rudy Terpstra said he was proud to have such inclusive students representing the school.
"It's definitely brought forward some conversations among students (but) this is just another day about supporting diversity and making everyone feel welcome at our school."
District superintendent Rollie Koop said waving the Pride flag is a school decision and at this time Ecole Ballenas is the only district school to come forward with the request.
Rainbow crosswalks are becoming a city staple around the mid-island. Nanaimo has a rainbow intersection downtown and Ladysmith will have their own crosswalk painted in a few weeks.
daryl.major@jpbg.ca