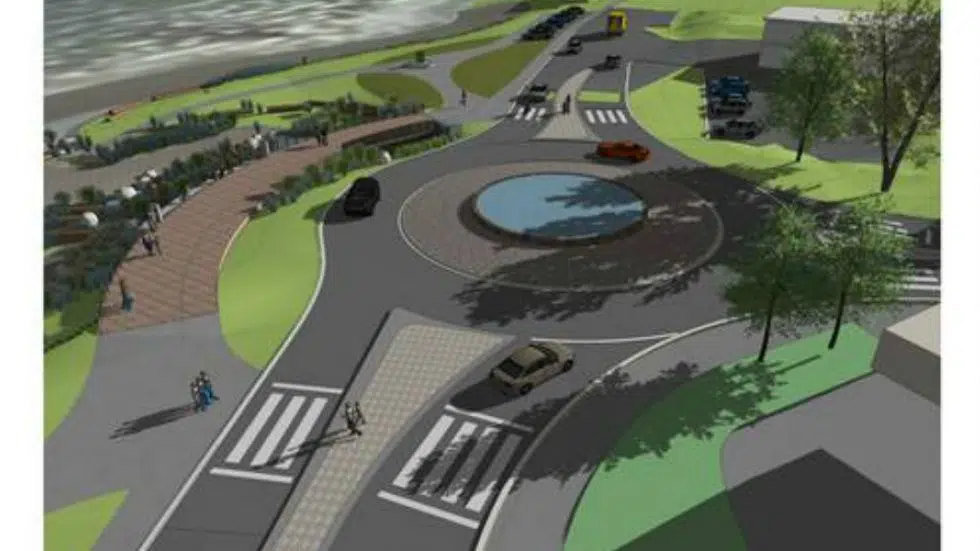 QUALICUM BEACH — The town of Qualicum Beach has formalized ambitious plans to drastically overhaul the lower Memorial Ave. and waterfront areas.
The project includes a complete revamp of Memorial Ave., including a pedestrian path between the waterfront and downtown, according to director of planning Luke Sales.
"It's an awkward road, it's not a safe place to walk, it's not a safe place to ride your bike," Sales said. "In order to connect the downtown to the beach, we need to overhaul that whole corridor."
He said wide-ranging utility upgrades and beautification along the stretch of Memorial Ave. will modernize the critical link from the east into the Town's downtown core. A roundabout is also a part of the package at Highway 19-A.
Expanded waterfront amenities and upgrades are also on the horizon in Qualicum Beach, according to Sales. He said there will be beach restoration in front of the seawall to help prevent damage from rising tides. Sales noted an artificial estuary for Beach Creek will also be established.
"We've got $1.4 million (provincial contribution) towards the completion of this project, that's a huge help. A project like this is a major capital investment for the Town and every little penny helps."
He noted the recent provincial government contribution will help soften the $5 million to $6 million estimated price tag. Construction is expected to begin early next year and be completed in about two years.