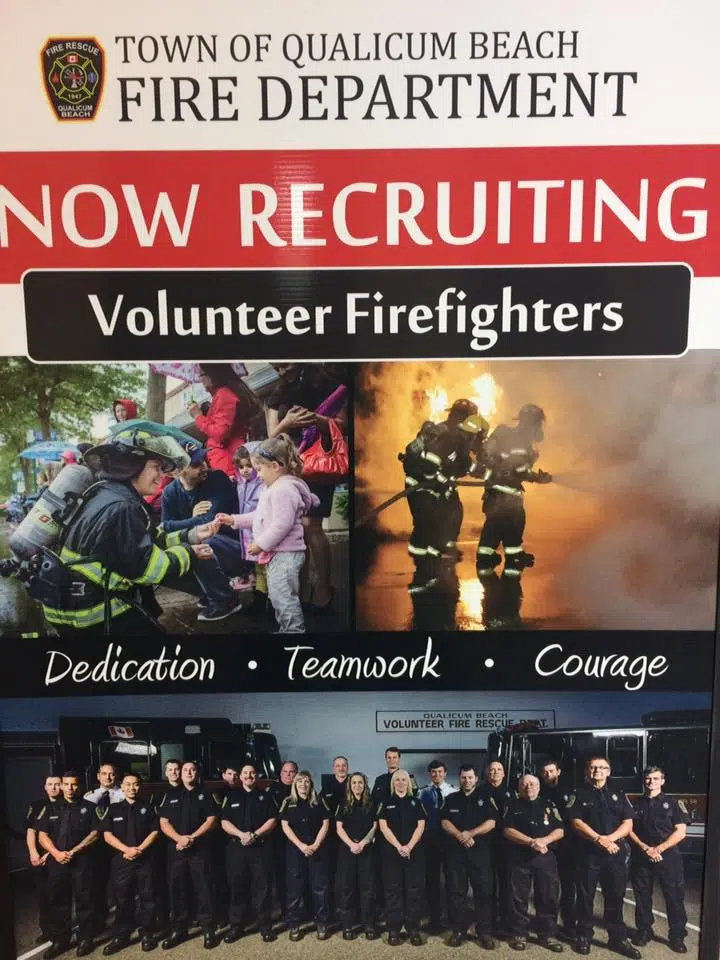 QUALICUM BEACH —  If you've ever wanted to be a firefighter, or maybe you're looking for a new career, the Qualicum Beach Fire Department might be able to help.
They have started a recruitment drive to bolster their numbers. Fire Chief Darryl Kohse said they're looking for community minded people.
"We're kind of looking for volunteers to offset our numbers," Kohse said. "We do have members that have just recently retired so we're looking at replacing them and looking at the future for building up our ranks."
Training will be provided and paid for, Kohse said. The training the successful applicants will receive will help them become a frontline firefighter.
"Their duties would basically be fire suppression, auto extraction, medical aid, a little bit of maybe swift water rescue and tactical rope rescue as well."
The deadline to put in an application is April 15. They can be picked up at the fire hall on Rupert Rd.
"It's exciting. There's a lot to know and a lot to learn," Kohse said. "You can get an education, get paid for it and give back to the community at the same time."