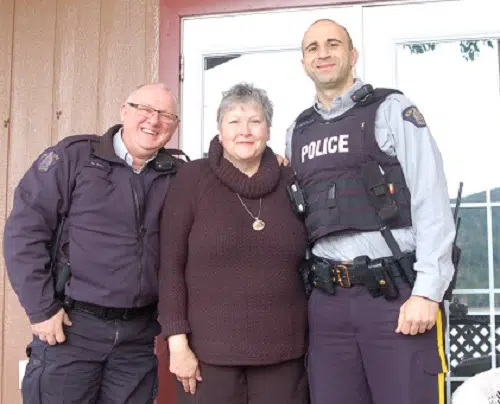 PARKSVILLE – Oceanside RCMP say they've seen early success with a new program designed to help people not be victimized by crime.
"Secure-Us" was brought to the detachment by one of their auxiliaries who had run a similar program in Richmond.
RCMP Cpl. Jesse Foreman said the two-month-old initiative provides practical advice to home and business owners who have been victimized.
"If you're the victim of a crime in which somebody breaks into your business or your home, we're going to come and give you health and safety tips to help you through it. Make you feel less victimized and help you prevent it in the future."
Foreman said the program is open for people who haven't yet become a victim.
Though it's early still, he said they've seen a good response from the public so far.
"We're just trying to get people on-board," Foreman said. "Now when we go to a break and enter or something like that we can tell people 'Hey, we have this service available that can help you through this'. And the response has been very overwhelming so far."
If you have questions or would like a Secure-Us assessment, reach to Oceanside RCMP.