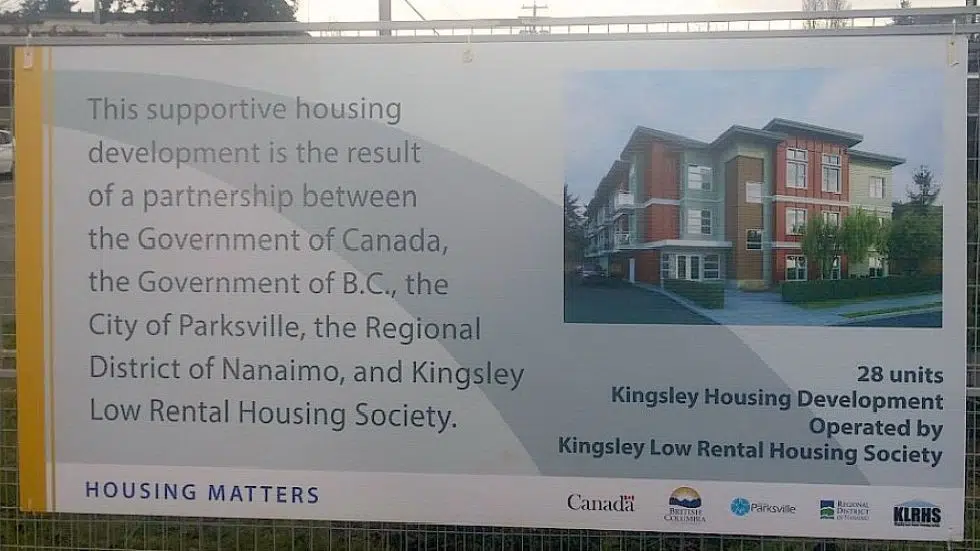 NANAIMO – By the end of 2017 a new 28 unit affordable housing project in Parksville will be ready for tenants.
Ground has been broken and work is underway on the $5 million Kingsley Manor on Hirst Ave.
Felicia Kreutzer, President of the Kingsley Low Rental Housing Society said the new building will offer much more room than was previously available at the six unit house on the site.
"It was old and needed either renovation or to be torn down," Kreutzer said.
The new housing project will have 28 one-bedroom units. Two will be wheelchair accessible and the rest will have full disability access. Sixteen of the units will be reserved for seniors.
The facility is the first project to receive funding from the federal Social Infrastructure Fund.
The federal government will pay $2.8 million, the province will cover $1.3 million and the remainder will fall to the City of Parksville, the Regional District of Nanaimo and the Kingsley Low Rental Housing Society.
According to Duane Round, building chair with the Society, said the new development already has a waiting list.
On Twitter: @5minmajor